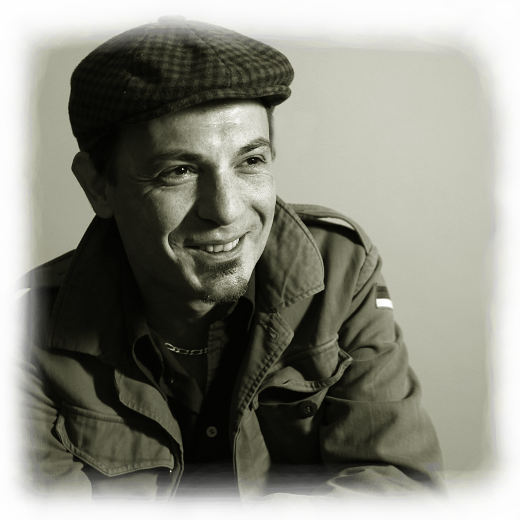 Photo Arnaud Bouin

May 2013




By David Hannover-Klein




For the past 6 months, hundreds of messages have been sent to us complaining about the sudden disappearance last year of the original

MeeK's official YouTube channel

"MeeKInTheWeb"

and its replacement by a second channel, which left many fans baffled and confused. We thought this deserved some kind of explanation.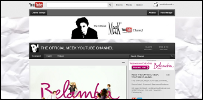 The original channel censored by YouTube

On October 25th 2012, without any warning and while

"MeeKInTheWeb"

had been an official business "Partner" of YouTube's for almost 2 years,

YouTube permanently deleted MeeK's original Official Channel

apparently because of the uploading of MeeK's music video

"You'll Never Die Alone"

, which in their view constituted a "violation of YouTube terms" as it showed

in animation form i.e. cartoon

a few love scenes involving

same sex couples

(the video was part of a french AIDS awareness campaign designed by non-governmental organization "AIDES"). The song was taken from the 2008 MeeK's album

"Sortie De Secours"

which included the hit single

"Six Feet Under"

. The cartoon itself had been in fact directed and written a few years earlier by a french creative team of highly talented artists

(Wilfrid Brimo, Veronique Sels, Eve Roussou)

for a TV campaign which had been rejected by every TV channel in France for being deemed too "provocative" ! 8 years later and thanks to a friend of his working for the said organization,

MeeK

was kindly given the license to use this

unreleased piece of animation

movie as a perfect and funny webvideo to promote the song which is itself about

AIDS

. The humorous cartoon's sole goal was of course to keep people and especially young ones aware of

AIDS

and stress the importance of

Safe Sex

which still is the only known way to protect oneself from the disease.
As everyone can see thereafter,

the said video cannot possibly be held as "porn"

. This is why we were all profoundly shocked at YouTube's abrupt decision to delete MeeK's official channel for that reason, which in our view does constitute

an obvious homophobic censorship

and

an incomprehensible move of puritanism

, while the video hosting website apparently allows at the same time and without much concern dozens of other videos showing equivalent scenes involving heterosexual partners, not to mention the thousands of videos showing acts of violence of all kinds taken from numerous action movies, Trash TV, news reports, private vids, private sex-tapes and what have you... All videos that

YouTube

apparently finds less offensing than

a funny cartoon showing two men making love...





The offending video...
As of October 2012, date of its deletion, the original

MeeK YouTube Channel

had more than

3,500 subscribers

and totaled more than

1,500,000 views

in all (MeeK's hit singles

"Six Feet Under"

and

"So Fresh"

official videos alone being then credited of more than

400,000 views each

).
So this is a somewhat forced "start from scratches" or a "rebirth" for the Official MeeK's YouTube Channel it seems, which is now called

"MeeKOfficial"

.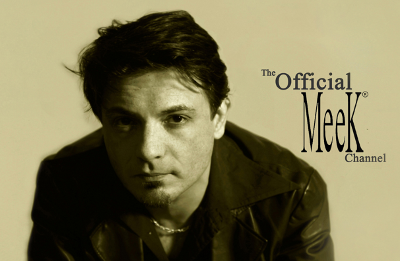 July 2012

By David Hannover




The recording sessions for MeeK's 4th album of new material have started in Summer 2011 in Paris and have since and simultaneously taken place in the french capital as well as in various other places including Los Angeles, Danemark, the South of France and London. The album is being co-produced by MeeK and an American Los Angeles-based creative partnership that call themselves "Ramses & Beaumond".

This is typically the kind of unlikely artistic collaboration which could not have been possible before the Age of the Web : MeeK and the Ramses & Beaumond partnership never met physically and vaguely know what the other(s) look(s) like. They've been working together for nearly 2 years now but everything went through the web. The all-night meetings on Skype, the erratic exchanges of audio files through high-bandwidth professional servers, the assembling of all the sounds each one has recorded in his personal home studio, the endless debates through webcams, MeeK in Paris on one end, Chris and Andy (real names of Ramses & Beaumond) on the other end in one of the shittiest neighborhoods of L.A. (I can say this as I happen to be Christopher's brother and one of Andy's best friends.) A transatlantic virtual connection that definitely looks like 2012 actually. Quick, freed from any usual social convention, ignoring jetlags and tedious comutes, packed with found objects no-one expected and sometimes fruitful misunderstandings along the way...

Chris Hannover : "I discovered MeeK one night on YouTube when I came across that weird song of his called 'Six Feet Under' which hit me right in the face and left me stunned... I mean, I'd been waiting for this for a long time, a current artist who would dare come up with that very sound, good old-school vintage Pop sound, unapologetic and at the same time totally unique in his way of delivering it... Everything about him was weird and inexplicably exciting, the face, the voice, the clothes, the tunes... His lyrics were outrageously unusual... He was unique because there was this thing about him obviously familiar, like you'd known him for ages and yet totally bizarre and original at the very same time. I knew then I'd just found the dude we'd been looking for. I immediately called Andy, hey man, just drop whatever you're doing right now and check that MeeK thing I'm sending you here !... This WHAT ??? he said... We knew we'd found the kind of artist we'd been wanting to work with for like years and years..."

"Ramses & Beaumond" are a loose and unexclusive artistic partnership composed of two respectively 26 and 29 year-old former graphic artists turned sound engineers and musicians. Each one has other assignments under other pseudonyms and have chosen this slightly off-beat exotic alias for the MeeK project only. Christopher is "Ramses" and Andy is "Beaumond", the latter being deeply fond of the French culture and litterature, hence the seemingly "Simone De Beauvoir" quality of his "Beaumond" stage name...

Andy Ambrose : "The fact that MeeK is half French half English was important to me, I find the mix definitely 'upscale' in a way and very appealing on an artistic level. Like all true artists with strong identities, he's not particularly 'unifying' nor 'federative', but hell ! This is what makes him interesting ! No one is oblivious to this guy, even those who do not like his music genre."

Talking about "upscale", the album will be called "Aristocracy" which says it all, and like every MeeK album since his "Psychotique" debut in 2002 , it will have 15 tracks. For the first time though, the whole album will be in English, MeeK's native language with French.

MeeK : "Well... Might sound silly but this will be like my 'dream album' in a way... The album I've wanted to make since the beginning. One thing I must say is that I am bilingual since birth so when I first started writing songs around the age of 16 or so, it was always in English of course, which for me is the natural way of writing songs, especially Pop or Rock. The only reason why I've written most of my previous albums in French was because when my first record label BMG signed me in Paris more than 10 years ago, they told me that since I was living in France and therefore was technically a 'French artist', and since they were the french affiliate of the Major company BMG, I had to write in French !... Silly dorks ! So I did. And though I cannot regret the songs I wrote in French, that has always been an awkward situation for me. The french language is an awkward vehicle for Pop or Rock I think, I mean it's so hard to make it sound ! A lot of difficult sounds in there..."

Apart from Ramses & Beaumond, several other new musicians have come to join the project over the months including multi-instrumentalist Sebastien Petit, an old friend of MeeK's, for some heavenly guitars and bass lines, Gabriel Vigne (from indie band Baden-Baden) and his sophisticated drums parts, Mab Moreno for more prodigious bass lines, Matthias Lyhne in his Danish studio for some beautiful electronic sounds.

MeeK : "Now with this new album it's 'back to basics' in a way and a kind of relief too for me as a songwiter and as a singer. Now at last I sound the way I should have always sounded, like I did with my song 'Six Feet Under' three years ago. There will definitely be two distinct periods in my career, before and after the single 'Six Feet Under' in 2008. Before that it was my 'French Period' and now it is my 'English period' which I think will be the most important one. I feel the previous albums I've made up to now were like rehearsals really... Though there are many french songs I wrote that I still like very much and that I think many english-speaking listeners apparently appreciate too. But hell ! Pop's language is English, why go on pretend we can make it french ? It's like an opera sung in German. There's something wrong in that. Operas have to be in Italian for God's sakes ! I've always considered my voice like an extra instrument in the arrangements, so the sound of the words and their 'ringing' have to fit in. "

Unusually, the first single off the album has been released in May. "So Fresh" backed with the mysteriously fascinating mid-tempo rock ballad "Back To The Monolith" were given videos by Ramses & Beaumond too. The point was NOT big lush productions and show-off budgets. "So Fresh" is the most unlikely pop song for the current trends and general mood : it is the perfect antidote to the dark times the Western World seems to go through right now and the track displays an irresistible optimism which itself comes as a surprise for anyone familiar with MeeK's body of work. The video looks like it was made by some crazy little kid doodling over his computer screen, adding little tongue-in-cheek drawings over the footages as they're flying by, while casually whistling what's will remain one of MeeK's most contageous and exquisite tunes. The several hundreds of feedbacks and comments building up on YouTube are splendidly positive and ecstatic and the tracks is on its way to become another MeeK Classic. It has already entered more than 58 radio playlists in France alone, including the national public service radio network...
MeeK : "I'd started to record this album with another french co-producer in Paris last year, but after a few weeks of work with him I heard a voice inside of me that was saying 'you're going nowhere dudes'... The vibes were just not right and the chemistry wasn't really working at all with this guy... And right then Bang ! Andy and Chris came out of the Net unnanounced and we all immediately clicked and got along like a house on fire ! The whole project took off like a rocket and I've never looked back since. This will be my best album so far, I know, because I never felt this good while working on a record ! And I already thought the 'Six Feet Under' album was my best so far artistically speaking so that is really saying something... As a matter of fact and even though I probably shouldn't say that, the 'Six Feet Under' album was a very painful experience because I was working then with co-producers who had no real respect for me or for the music I was making. While "Sortie De Secours" [Editor's note : the album including 'Six Feet Under'] remains a very good album, its production turned out extremely destructive on a personal level and I really came out of this largely destroyed. So I must admit working with my agent Whitt, who's so cool and nice, and with Andy and Chris who are just fantastic, is like a beautiful relief for me, like a rebirth actually ! And I feel profoundly grateful for all this. It's great to work with professionals who respect your work too."

The album will be ready somewhere around the end of September and will be out by the end of October on every conceivable digital stores aroud the world and at least 3 different singles off the album are planned !

"Kill The Pigeons", "Rock Aristocracy", "Are You Checking The Flies Or What ?", "Mekka Mekka Bush Bush" or "Peace Off" are only but a few titles we'll find on "Aristocracy". A promo tour of a few major US cities is in the air but MeeK won't say a word about it... Suffice to say MeeK is now internationally represented by American agent Whitt Brantley and his Atlanta and L.A. based WBMT Agency. So let's wait and see.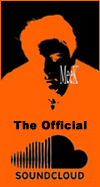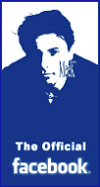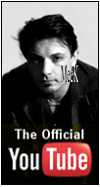 Single


Single

Single


Album


Single


Single


Album


Album

Album


Album


Album





Rock'n'Folk

VoxPop

Chorus

PopNews 1/
2

7 ou 9

Acturock

Alternatifs 1/
2

Audiofanzine

Beatlelinks

Cafe Des Amis 1/
2/
3

Christorama

Contact

Epok

Fnac.com

French Letter

GimmickRadio

Gonzaï 1/
2


Le Guide Gay)


GuyDarolBlog

Indetendances

L'Art Scene

Les Gens d'Avril


Les Rendez-Vous FNAC)


Le Valenciennois

Longueur d'Onde

Microdingo

Muziq

PowerPopStation

Radioceros

Revenir Au Monde

R.N.T.S.I.

Sincever 1/
2

Stuff 1/
2

SucrePop 1/
2/
3/
4/
5/
6

Technikart

Wag

Yahoo Musique

Zicazic




MeeK's
"Aristocracy Interview"
on RTF-FM
[2016, French]
MeeK interview
on RTF-FM - Part 1
[2008, French]
MeeK interview
on RTF-FM - Part 2
[2008, French]

MeeK interviewed
on Zooloo Session
[2007, French]


MeeK interviewed
on Click'N'Rock
[2005, French]


MeeK Special on
WAN Radio
[2013, Spanish]
Argentina


MeeK on Onda Amistad Radio
[2013, Spanish]
Spain